The emergency situation due to COVID-19, has developed into a crucial period for all of us, professionals in the aviation industry. Even though it is now clear that the future of air transportation is at stake, there are reasons for hope. A fast recovery process and a return to the growth pace we were used to is not an unlikely scenario.
Meanwhile, the reality is that commercial flights have been drastically reduced and many airlines, leasers and other aircraft operators have started to ground fleets. Small and large aircraft worldwide are going to be parked for an indefinite period.
At DMD Solutions we have prepared some general guidelines which will help maintenance organizations and engineers to prepare aircraft and facilities for mid-term storage. The document has been written with small and large airplane in mind (CS-23 and 25) but we believe that the same principles are valid for helicopters (CS-27 and CS-29).
Small and large airplanes will be stored at specific facilities as a consequence of the reduction of air traffic. The storage time will vary from company to company, ranging from a likely one-month period to several months. The suggestions included in this article are applicable for a maximum storage time of 3 months.
It must be highlighted that the guidelines contained in this document shall never supersede the indications contained in the official Maintenance Documents (such as AMM, EMM, SBs…) and shall be intended as suggestions for the organisation and planning of storage activities. The purpose of this article is to provide guidelines for the following phases of the storage procedure: 
Phase 1. Assessment of the aircraft condition
Phase 2. Storage Preparation
Phase 3. Maintenance activities to be performed during storage
Phase 4. Return to active operation
Any action must be coordinated and formally reported to the Maintenance Organisation so that appropriate action can be recommended. Condition of the store environment will also be described.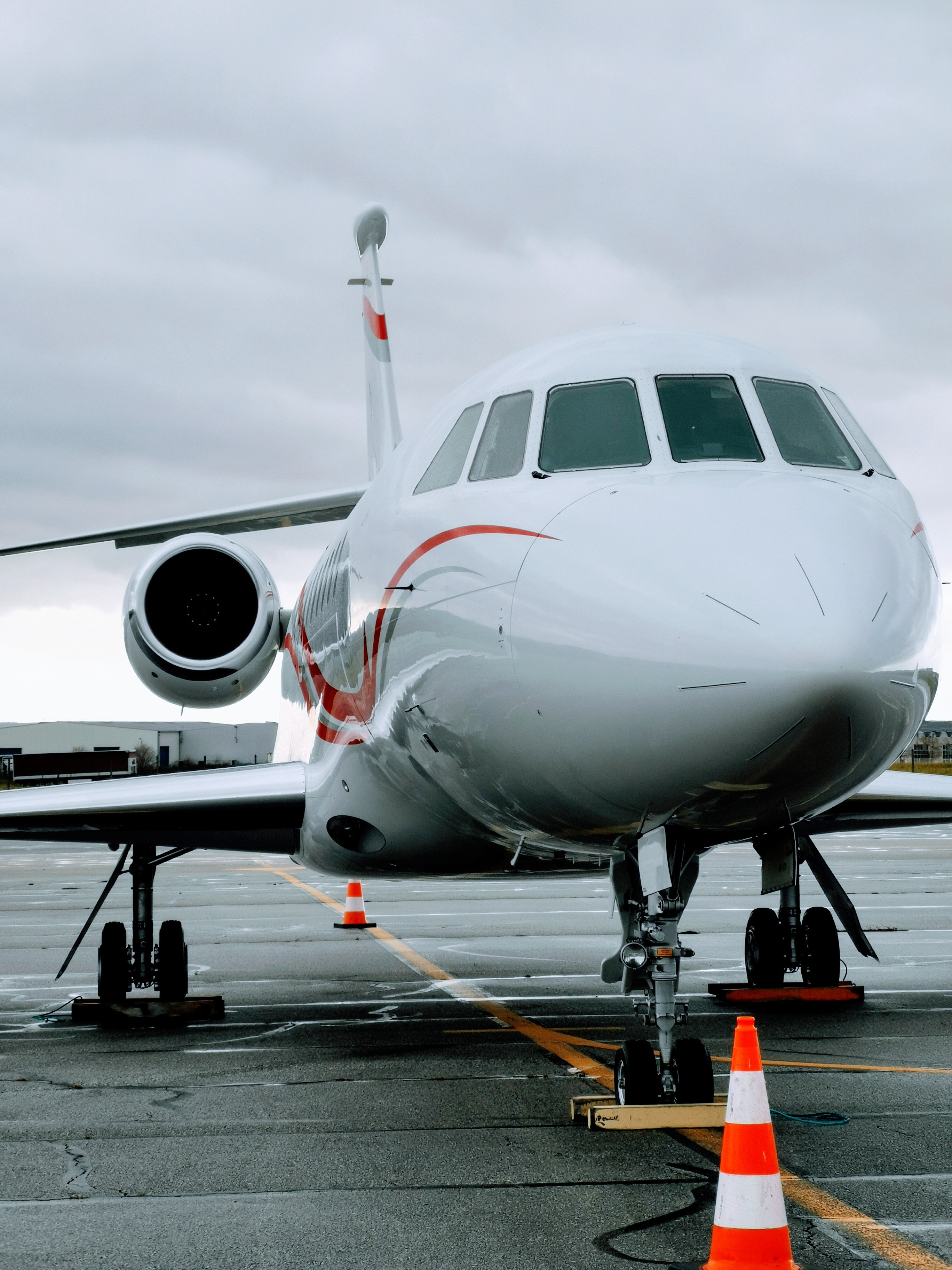 ​The optimal storage environment for aircraft must be clean and free of excess dust. The temperature and humidity range should be the following: Temperature 10°C – 25°C, Humidity 60% – 65%. For small airplanes, it is suggested that the aircraft is held on jacks during storage to avoid placing load on the tyres and shock struts. If the environment of the storage facilities is cool and dry within the stated range, it is not deemed necessary to perform regular checks for water contamination of the pitot-static system and the fuel system.
Phase 1. Assessment of the aircraft condition
It is assumed that the aircraft is fully operative and airworthy up to the date of storage. If that was not the case, maintenance operations must be performed to bring the aircraft ready to fly before setting it into storage. In this phase it must also be ensured that the maintenance documentation is fully updated according to EASA Part 145.A.45(a), 145.A.45(g) and 145.A.55(c).
Phase 2. Storage Preparation
Review the maintenance policy of each system and subsystems in order to define the items that will continue to degrade during storage. The output of this assessment is a list of items which should be removed from the aircraft as part of storage preparation.
Some guidelines are provided. The batteries must be removed from the aircraft while for system components which have a defined total life, based on the OEM's prescription, it is suggested to keep these items installed. The engine will be prepared for storage following the preservation indications given in the relevant section of the EMM. Regarding Nitrogen cylinders, the nitrogen cylinders total life, which is based on OEM's prescription, remains applicable in storage. It is suggested to keep these items installed. 
It is not recommended to store a fuelled aircraft. Therefore, prior to storage, defuel the aircraft, drain a small quantity of fuel (e.g. 0.20 litres) from each fuel tank and check it for contamination. Full drainage of the fuel system is not necessary, as a small quantity of fuel in the bottom of tanks and system delivery lines does not pose a significant fire hazard and will prevent the seals from drying out.
Once the maintenance policy is defined for each item and specific actions have been taken, the following final actions can be performed: check tyres pressure, drain pitot-static system and fit covers and protections to all applicable items.
Phase 3. Maintenance activities to be performed during storage
The storage period is not free of maintenance activities. On the contrary, the aircraft must be checked periodically in order to avoid degradation and to minimise the recovery period once the aircraft comes back to activity.
The maintenance activities to be performed during storage must be defined following the Maintenance documentation instructions as specifically indicated for each aircraft model.
A typical example of operations to perform during storage are maintenance checks on the landing gear and tyres: during the storage period, the aircraft must be manoeuvred such that the tyres are rotated at least a third of a turn (120º) to prevent flat spots and uneven loading of the bearings. Shock Strut pressure must be monitored by visual inspection and adjusted if necessary. Tyres are to be visually checked and inflated or repaired if showing signs of deflation.
Phase 4. Return to active operation
Typical maintenance actions to be performed after the storage period is finished are the reinstallation of items which have been removed, after visual inspection according to maintenance manuals.
The landing gear shock struts and tyre pressures must be measured and adjusted to correct operating intervals. The pitot-static system must be drained. The engines must be de-preserved as prescribed by OEM and tested if necessary.
A small quantity (e.g. 0.10 litres) of fuel must be removed from each tank and checked for water contamination. Once the aircraft is ready to be refuelled, the fuel system must be inspected for leaks. If any new software has been released during the storage period, the aircraft must be configured with the latest updates.
The process of preparing and keeping an aircraft in storage is not free of maintenance activity. On the contrary, it is a technical challenge that requires a good level of planning and operational capacity from aircraft operators and maintenance organizations. However, with an engineering intervention, tasks can be harmonized in order to reduce redundancies and optimize the storage maintenance interventions to be performed, thus reducing cost.
For more guidelines, check the FAA CertAlert #20-02 Temporary Parking of Overflow Aircraft (PDF), for airport operators who are working with airlines on temporary parking plans for their aircraft