FAILURE MODES AND EFFECTS ANALYSIS
Failure Mode and Effect Analysis is a bottom-up risk analysis technique used to identify potential failures in which each basic component of the system could fail. The standard ARP4761 describes it methodology and gives accurate tips on how to perform a successful FMEA that will be accepted by the certification entities in the field of civil aviation. Other interesting reference documents are MIL-STD-1629, developed by the US department of defense as a requirement for army material suppliers, or J1739_202101 which provides interesting inputs for design and manufacturing process FMEA.
However, performing a sound Failure Modes and Effects Analysis requires experience and knowledge of the system under study. On our article 8 steps to perform a FMEA analysis you can find a detailed guideline on how to collect inputs, gather your ideas and perform a consistent analysis that can satisfy the demands of EASA, FAA or your national certification entity. Once you perform your analysis, you need to collect all your efforts in a comprehensive FMEA table including a FMEA report, as given in the free downloadable Failure Mode and Effect Analysis template below.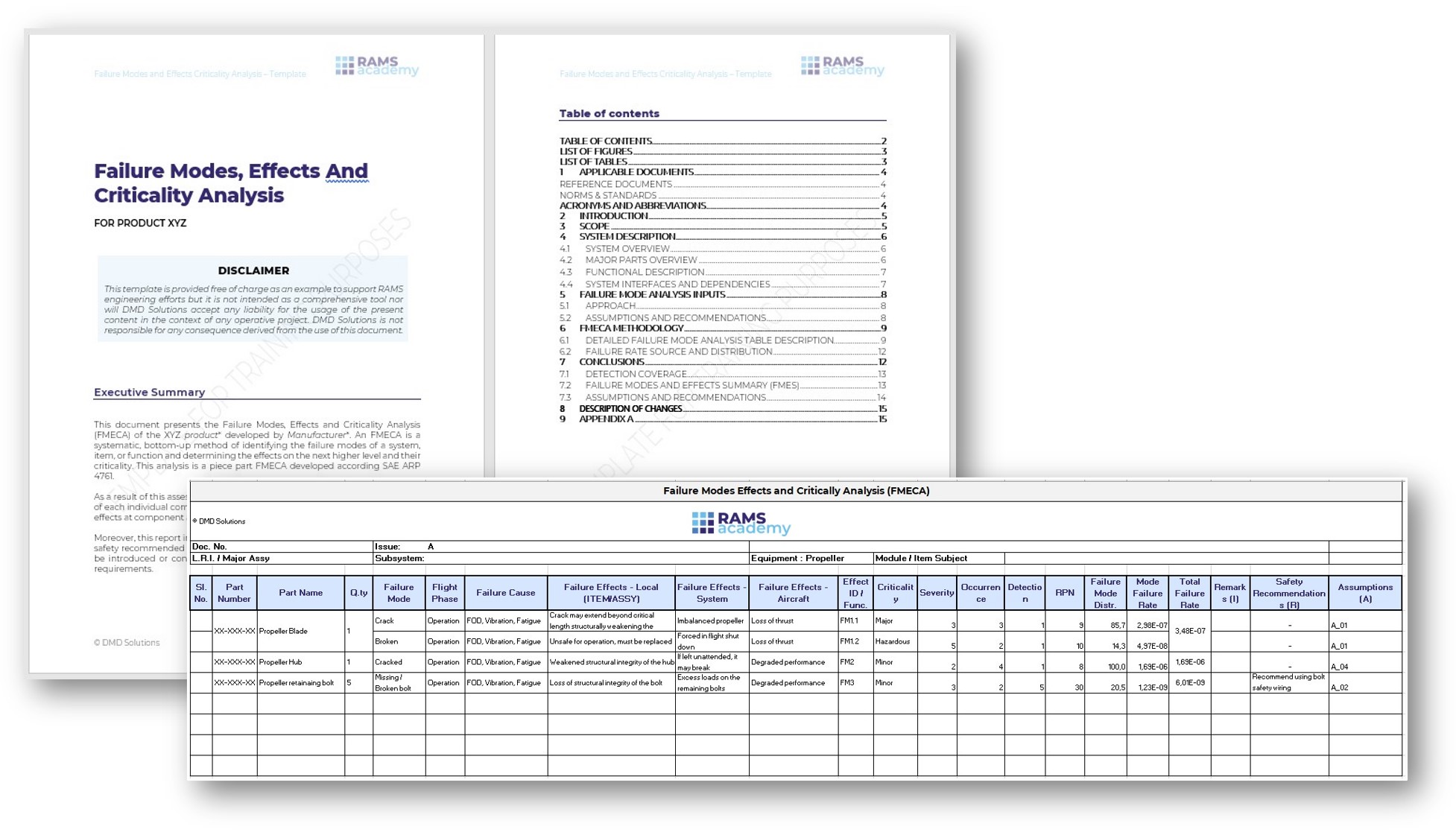 Figure 1. Collect the results of your FMEA / FMECA in a neat report inlcuding the FMEA table
HOW TO WRITE A CONSISTENT FMEA REPORT
FMEA is not strictly a required deliverable for certification purposes, but is the standard analysis used in the aerospace industry to assess the chain of events leading to failures. This will be very useful for further investigations in the RMS field, such as FHA & SSA in Safety or FRACAS in Reliability and MSG-3 in Maintainability. That is why writing good documentation to collect the results of your FMEA is a fundamental part of the work.
A coherent, clear and comprehensive FMEA report will facilitate the work of the whole Design Organization trying to obtain Type Certificate for an aerospace product. The FMECA report should collect the methodology used to develop the FMEA or FMECA analysis at hand, the assumptions made with regards to the product and a summary of the conclusions that is helpful to both Design Engineers and Airworthiness Managers and Certification Verification Engineers.   
DOWNLOAD THE FMEA TEMPLATE 
We would like to offer you a free downloadable Failiure Modes & Effects Analysis template along with a comprehensive FMECA Report. Fill in the form and you'll receive the link to the documents on your email.
You can perform FMEA on a word processor table or even a general spreadsheet. However, there are interesting pieces of software in the market that specifically support the development of FMEA and that offer engineering aids such as standards effects generation or links to useful content like Robin is a software tool that supports the development and management of Failure Mode and Effects Analysis (FMEA) processes. With Robin FMEA, teams can work collaboratively to identify potential failures in a product or process, analyze the severity and likelihood of each failure, and develop action plans to mitigate the risk associated with each failure. Not limited to FMEA, Robin RAMS suite offers complete Reliability, Maintainability, Availability and Safety solutions.
Some of the advantages of using specialized FMEA software tools include:
A. Standardized templates
B. Automated calculations
C. Collaboration and sharing
D. Organised content from relevant industry standards, regulations, and best practices
DMD Solutions provides a comprehensive range of RAMS solutions to help organizations ensure the reliability, availability, maintainability, and safety of their product. Contact us now to receive support.
Nidhi Vishwakarma is an Aerospace Engineer, who brings wealth of experience in Aerospace industry, with focus on Civil & Military Helicopters, Operations - Aviation Fuels, Health Safety Security & Environment and significant experience in Realiability, Maintainability & Safety.