Fleet management for Type Certificate Holders to comply with the Continued Airworthiness obligations specified in EASA Part 21: failure data collection and analysis, occurrence reporting and Airworthiness Directives
Expert support
We offer expert support, integrating our engineers into the DO Continued Airworthiness team
Root cause analysis
Support in the investigation of incidents and occurrence detection
Business case
Evaluation and analysis of corrective actions application
TC and STC holders are required by EASA Part 21.A.3A to set up a system for collecting, investigating and analysing reports of and information related to failures, malfunctions, defects or other occurrences. We offer support for the following related activities:
Classification, analysis & processing of service reports such as Aircraft Malfunction Report (AMR), Defect Investigation Report (DIR), etc.
Identification of unsafe condition linked to reported defect, failure or malfunction
Data integration into system for collecting, investigating and analysing reports related to failures, malfunctions, defects or other occurrences (e.g. FRACAS)
Maintenance of database integrity / coherence / harmonization & integration of smart tools
Occurrences which cause or might cause adverse effects on the continuing airworthiness of the product must be reported to the agency. When a particularly significant hazard occurs, the agency expects to be advised immediately by an initial report and a full written report within 72 hours. Supporting activities include:
Determination of the level of hazard resulting from an occurrence
Proposal of appropriate Corrective Actions and analysis of its sufficiency
Redaction of Airworthiness Directives
Support for interactions with EASA or corresponding certification agency
On determination of an unsafe condition, a Corrective Action (CA) must be proposed to the agency. For catastrophic failure conditions, the establishment of a rectification campaign to remedy the discovered defect is expected as per EASA Part 21.A.3B.
Establishment of a rectification campaign to remedy a discovered defect associated to a catastrophic failure condition
Identification of short-term alleviating actions
Identification of fleet exposed to residual risk after alleviating actions
Calculation of the likely catastrophic rate for each aircraft in fleets
Assessment that the aggregated risk for the rectification campaign is within limits
Deployment plan for rectification campaigns:

Propose ICA modifications (AMM, Maintenance Instructions, etc.)
Iterate modifications to reliability parameters with supplier
Adapt maintenance, procurement or quality procedures

Interface with suppliers to request Corrective Actions based on computed MTBF and their provided GMTBF (Guaranteed MTBF)
Beyond the activities strictly related to engineering, we offer management support in technical decision making:
Non-advocate report on the sufficiency of proposed Corrective Actions
Business case for corrective actions: comparison of cost of action to risk cost
Planning and project management of rectification campaigns
«Obligations for Type Certificate holders & applicants according to EASA Part 21»
Capability demonstration, application and Type Certificate maintenance come with a handful of requirements for applicants and holders. Did you know that a failure database system is a mandatory requirement? How to determine an unsafe condition from a failure report? Download this brief presentation summarising the regulations to know your way around being a complaint TCH.
Free Publication Download
Get 13 pages of exclusive content for Free!
* By downloading, you accept the Privacy Policy and subscribe to our newsletter. You can manage your subscription preferences at any time.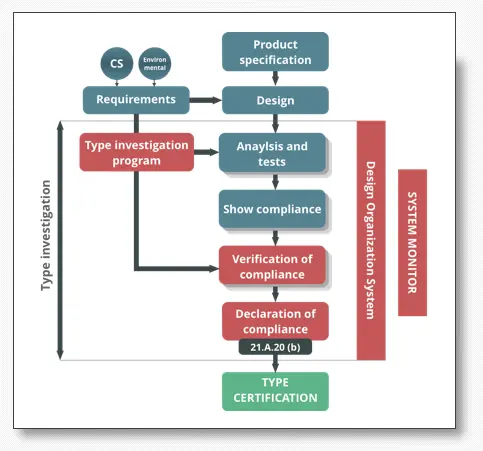 FRACAS
Failure Reporting and Corrective Actions System provides a platform for analysing failures, and planning activities in response to those failures.
Master Maintenance Plan
The MMP is an organized process to harmonize the scheduling of the maintenance plan for every product of the customer's fleet.
Certification plan and expert support
The process guarantees that only the products that comply with one of the regulatory bodies are able to fly.
Carrer d'Àlaba 140, 5-3, Barcelona 08018, Spain
(+34) 633 259 805
(+41) 78 943 14 34