Cyber Security Assessment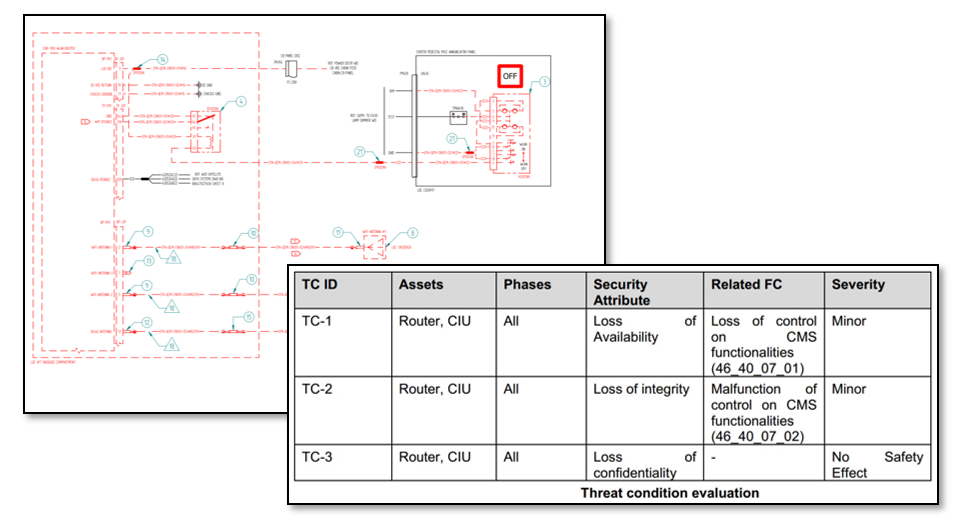 "Cyber security is commonly defined as the protection of electronic systems from malicious electronic attack and the means of dealing with the consequences of such attacks on safety."
PROJECT: Wireless LAN FHA, SSA & CSA
The client's need was the certification of the Wireless LAN system recently added to a private jet. The certification included a Functional Hazard Analysis (FHA) and a System Safety Assessment (SSA) as well as a Cyber Security Assessment (CSA).
The CSA is a particular risk analysis regarding the security protection of the systems and networks of the aircraft from any remote or local unauthorized access. Specifically, the goal of the CSA is to analyze if a security breach, such as an unauthorized access, may have safety implications for the flight resulting in catastrophic, major or minor hazards. If this should be the case, then the CSA must propose corrective actions to mitigate such hazards to an acceptable degree level.
Customer profile:  Medium sized aicraft manufacturer
Product: Private jet Wireless LAN system
Development period:  Year 2018
Skills: Electronics engineering, Safety
Can we help you with something?