FRACAS: Failure Reporting Analysis and Corrective Actions System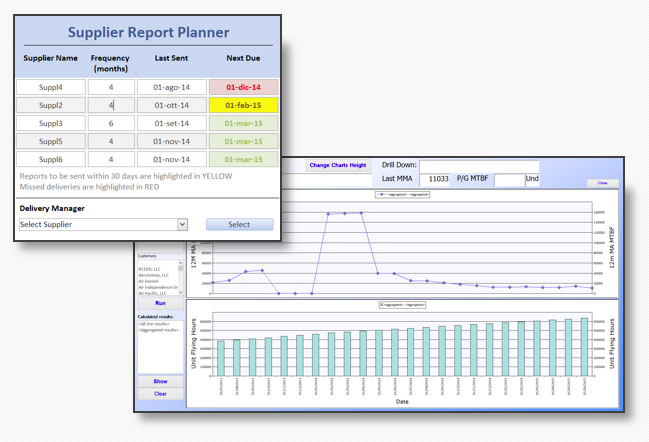 " FRACAS is system that provides a process for reporting, classifying, analyzing failures, and planning corrective actions in response to those failures "
PROJECT: FULLY FUNCTIONAL FRACAS SUITE
The client has requested the development of a complete FRACAS process and its software suite implementation including functionalities such as failure data collection,  problem solving methodology 8D process,  systematic codification,  MTBF and MTBUR calculation, drill down capabilities for fleets and systems,  incident management,  report creation.
The system is now functional for all the customer's products and fleets.
Customer profile:  Medium sized aicraft manufacturer
Product: Military trainer and private jet
Development period:  Continuing work since 2013
Skills: Programming, process development
Can we help you with something?