Design for Reliability (DFR), Modelling and Reliability Prediction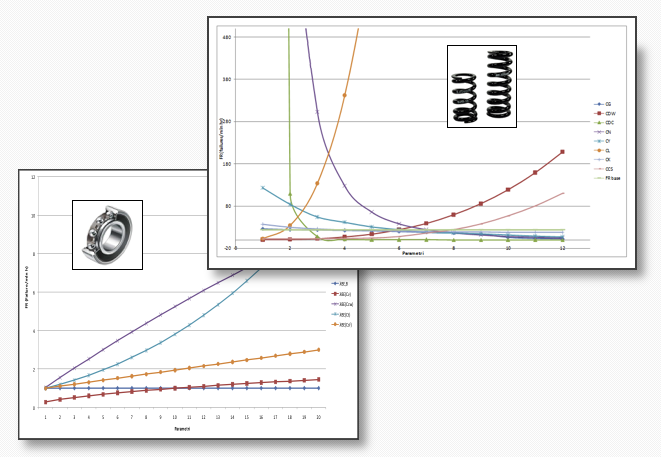 " Reliability tools such as DFR  ensure that company targets and customer expectations for reliability are fully met throughout the life of the product with low overall life-cycle costs."
PROJECT: RELIABILITY MODELLING FOR BEARINGS AND SPRINGS
An advanced methodology was used to study the impact of design parameters to reliability of bearings and springs in depth .
The modelling showed that only certain parameters, the reliability prediction drivers, had a significant impact on the failure rate calculation.  These parameters were then used as input for DFR.
DFR is a six step process which helps achieve the company's reliability target for its products, thus saving in warranty costs, occurrences in the field and effort during design phase.
Customer profile:  Research center
Product: Standard for bearings and springs
Development period:  Year 2010
Skills: Testing methodology, modelling
Can we help you with something?