Reliability Centered Maintenance and MSG3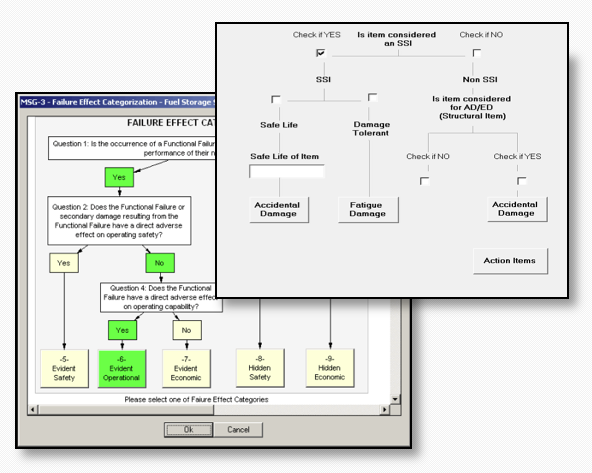 "Reliability Centered Maintenance (RCM) is a standardized methodology to develop the maintenance plan of a newly designed product or system or an improvement of such. In particular, MSG3 stablishes the standard methodology for the process in the aeronautic industry."
PROJECT: MSG3 FOR UNDERWING TANK
The client requested the development of maintenance tasks and schedules  for  a new underwing tank system according to the MSG3 process, which is the RCM methodology specific for the aeronautic field.
After studying in depth the system functionality the Maintenance Significance Items whose failures may be critical for the system are identified. Engineer must define the adequate maintenance tasks at the right time intervals which will avoid system failures. All this tasks must be harmonized to maximize system availability.
Customer profile:  Medium sized aicraft manufacturer
Product: Medium propeller aircraft
Development period:  Year 2015
Skills: Maintenance procedures, logistics and planning
Can we help you with something?