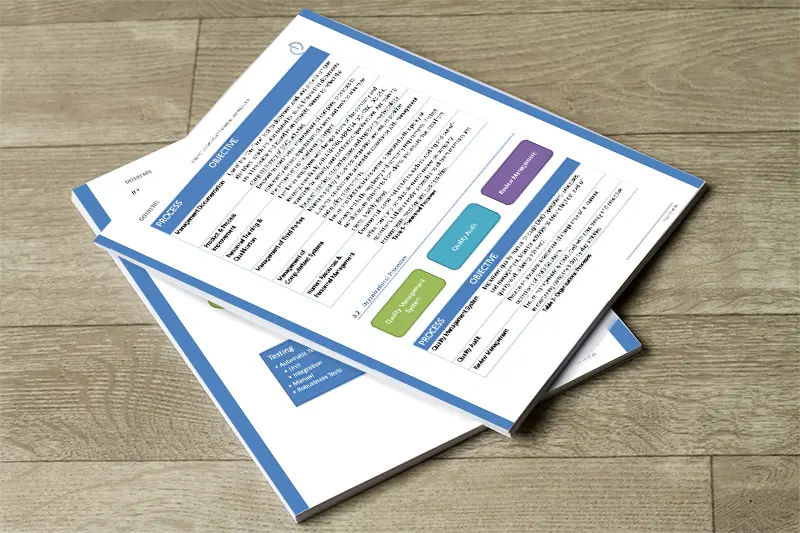 On February 3 of 2020, we achieved one of our strategic goals for 2020: obtain the ISO 9001:2015 certification. This milestone is of utter importance for DMD Solutions, since it does not only validate that we have well-defined and organized processes, but it also ensures to our customers that our day-by-day work meets the requirements of a worldwide recognized standard such as the ISO 9001.
Key Principles of our Quality Management System
At DMD we believe in the seven key principles of quality that guide the everyday work through the process of continuous improvement.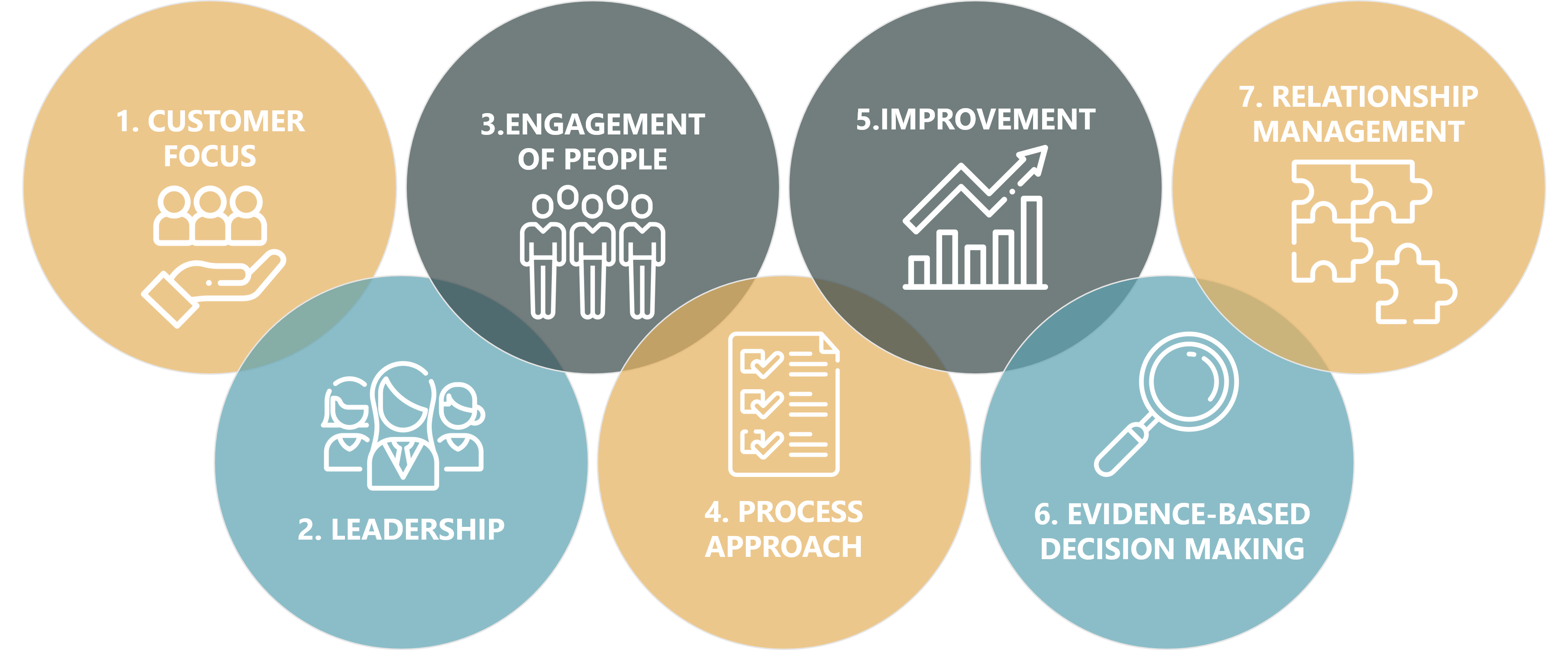 Quality is oriented to a process approach.
The processes at DMD Solutions can be observed below
Yearly Quality Plan
In order to correctly maintain and keep up-to-date all the Quality documents and records, the following scheduled tasks have to be performed every year. These tasks can be also found in the company's calendar.