A motivated team of aerospace engineers with extensive experience in RAMS analyses, maintenance procedures, health & environment and certification. Our team is goal oriented, focused on client's need and has wide international background. We are unique in our approach: the only engineering consulting company fully specialized in RAMS for the aeronautics industry.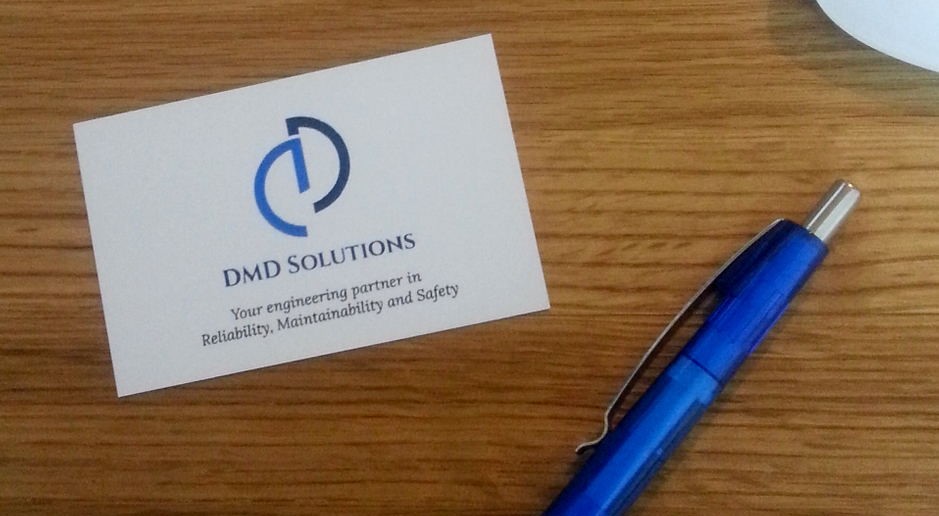 An overview of our services
Discover what specific services are available for each area of expertise
From FMECA to REACH compliance analysis, covering all RAMS analyses as well as tailor made software projects, our engineers have wide experience in leading aerospace engineering projects to the obtain the highest quality results. Click on each area of expertise to find out more about DMD Solutions' consulting capabilities.
FMEA and FMECA are the basis for the whole reliability analysis but there is much more. Have you ever considered the potential of failure data? A FRACAS process will help you get the best of it.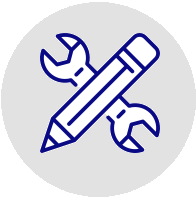 Improve your maintenance analytics to achieve the best possible maintenance plan. Techniques such as MSG-3 and RCM can help optimize the resources for your product maintenance activities.
As H&E regulation intensifies in worldwide markets, it is necessary for aeronautics companies to comply and excel. We can lend you a hand with our expertise in REACH, RoHS and other hazardous substances regulations.
In the aeronautics competitive market the availability of your product is paramount. Reduce the Turn Around Time of your maintenance operations and get support for project closure.
Safety is king in aeronautics. Do not leave anything to chance. Sound safety analyses are key to a marketable product and essential for certification.
From customer requirements validation to EASA regulations substantiation, not only does an aircraft need to do what it promises, but companies need to be able to prove it beyond all doubt. We are experts in giving support for compliance.
A selection of recent business cases for each area of expertise
Take a look into what types of problems we have solved for a variety of aeronautics products
[carousel_slide id='1900']
Our goal is to deliver maximum quality in every project. But how?
If you are curious about our working metholdogy or want to find out if we can accomodate your engineering needs, the easiest way is to drop us a line. We are looking forward to answer all your concerns.  
How do we know if you can help us?
Feel free to send a Request for Information document, including your engineering technical challenge and the goals of the analyses to be performed. We will reply with an working plan including details on the work to be developed and a rough estimate on effort and schedule.
Do you have experience with my product?
We have worked on a wide variety of tech products including aircraft, rotorcraft, UAVs, electrocnic systems, mechanical systems, among others. If your technical challenge is very specific, we can provide a detailed business case of similar solutions where we have worked on.
How are we going to communicate?
For a successful project delivery it is paramount to have fluid communication between involved actors during the whole development. Periodic status reviews are planned with technical iterations according to customer needs. Our team will adapt to the level of autonomous work you expect from us.
Who is going to be our engineer?
We are specialized engineers with solid backgrounds and a strong team spirit. You can count on us the provide maximum clarity on the persons involved in your project. Together with the quotation, you can expect to recieve the CVs of the development team and even to meet them before project kick-off.
Can you send the engineer on-site?
Absolutely. Our team is keen on visiting customer offices and workshops, as there is where the action happens. Percentage of working time on-site can be agreed before the start of the project. Travel and subsistence expenses will be quoted separately or included in the hourly rate according to customer preference.
What if the result is not satisfactory?
Impossible. The key to a successful project is sound planification: a clear definition of requirements, a close follow-up with the customer and the drive to offer the highest dedication and thoroughness in every line of work. The project will not be closed until customer is satisfied as agreed in the kick-off. This is what we are here for! 
Take a look at our recent news
As RAMS Services Project Manager, you will play a pivotal role in the development and optimization of aircraft design, ensuring that your team consistently delivers exceptional results while fostering a collaborative and positive work environment that promotes team satisfaction and productivity.
read more