Tailored services in Reliability, Availability, Maintainability and Safety for technological systems in aerospace: aircraft, rotorcraft, UAVs and Tier 1 mechanical, electrical and avionics systems. We support the work capacity of our clients' engineering departments, providing full flexibility and a smooth work methodology.

Availability
Attends to the serviceable condition of a system or equipment
Reliability is key to preventing undesired events instead of letting system failures happen and dealing with consequences which may compromise the validity of the product.
A structured approach to understanding the causes of failures and applying the necessary corrective actions to achieve the perfect product. One step ahead of the rest.
Optimizing the availability of systems ensures maximum revenue for the same investment cost.
A solid design based on maintainability concepts will ensure the harmonization of maintenance tasks leading to minimum cost and downtime, adding life cycle value to every system.
Safety analyses and risk assessment minimize the exposure of systems and users to undesired events.
Set up, development and continuous maintenance of FRACAS suite (Failure Reporting, Analysis, and Corrective Action System)
Development and review of Failure Mode and Effects Analysis (FMEA) and Failure Mode and Effects and Criticality Analysis (FMECA)
Design for Reliability (DFR)
Modeling and Reliability Prediction (RPR) at item, system or aircraft level
Testability Analysis
Improvement of System Reliability: failure pattern analysis, root cause investigation, corrective actions set-up, continuous monitoring of reliability parameters.
.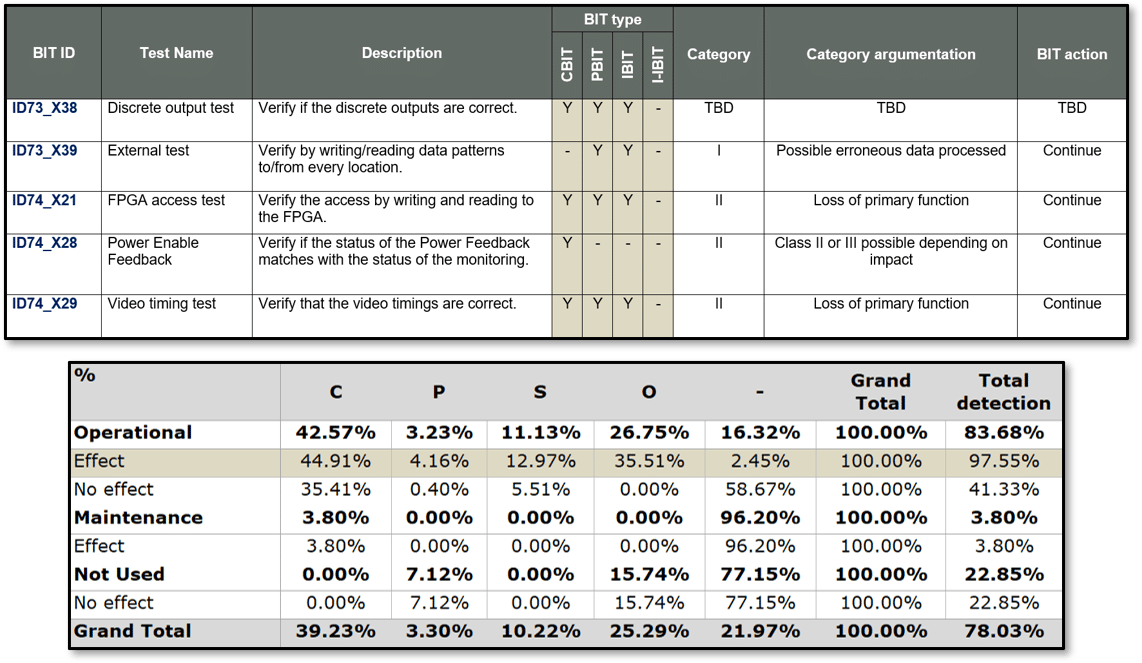 Reliability, Availability, Maintainability and Testability (RAMT) analysis is a design phase analysis based on requirements from MIL-STD-2165

Definition of testability requirements, design and measurement
Definition of integrated diagnostic concept
Integration with maintainability design and performance monitoring
Calculation of detection percentage of evident failures
Identification of appropiate means of detection such as CBIT, PBIT, IBIT
Impact in ILS requirements, such as support and test equipment procurement
Reliability Test Report
Life Cycle Availability Management Plan

Analysis of achieved Mean Time To Repair (MTTR)
Cost optimised spares provisioning and positioning
Optimization of Turn Around Time
Inherent / Achieved / Operational Availability
End-to-end support system analysis
MSG-3 and Zonal Analysis (ZA) of new/improved system design
Airworthiness Limitations
Scheduled and Unscheduled Maintenance
Aircraft Maintenance Manuals (AMM)
Master Maintenance Plan (MMP)
Aircraft Life Extension
Safety Assessments:
Preliminary System Safety Assessment (PSSA)
System Safety Assessment (SSA)
Specific Operations Risk Assessment (SORA)
Safety Analysis Methods: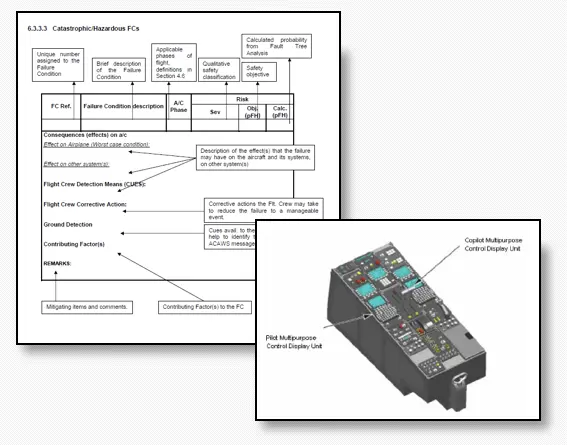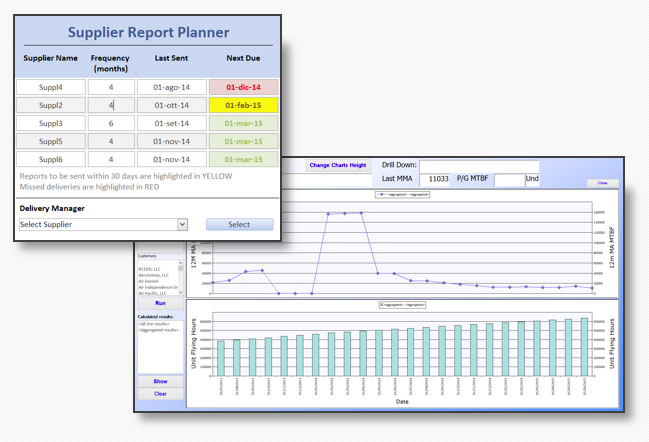 FHA & SSA assessments
Functional Hazard and System Safety Assessments are top-down analytical methods which explore all possible failure condition of compound systems.
FRACAS Suite
FRACAS is a system that provides a process for reporting, classifying, analyzing failures, and planning corrective actions in response.
Master Maintenance Plan
The MMP is an organized process to harmonize the scheduling of the maintennance plan for every product of the customer's fleet.
Carrer Municipi 14, Barcelona, Spain
(+34) 931 563 089
(+34) 633 259 805
(+41) 78 943 14 34