We provide tailored services in our areas of expertise with full flexibility, thus being able to increase the work capacity of our clients' departments, without increasing the number of employees in their organization.


Availability
Attends to the serviceable condition of a system or equipment
Set up, development and continuous maintenance of FRACAS suite (Failure Reporting, Analysis, and Corrective Action System)
Development and review of Failure Mode and Effects Analysis (FMEA) and Failure Mode and Effects and Criticality Analysis (FMECA)
Design for Reliability (DFR)
Modeling and Reliability Prediction (RPR) at item, system or aircraft level
Testability Analysis
Improvement of System Reliability: failure pattern analysis, root cause investigation, corrective actions set-up, continous monitoring of reliability parameters.
.
MSG-3 and Zonal Analysis (ZA) of new/improved system design
Airworthiness Limitations
Scheduled and Unscheduled Maintenance
Aircraft Maintenance Manuals (AMM)
Master Maintenance Plan (MMP)
Aircraft Life Extension
Safety Assessments:
Safety Analysis Methods: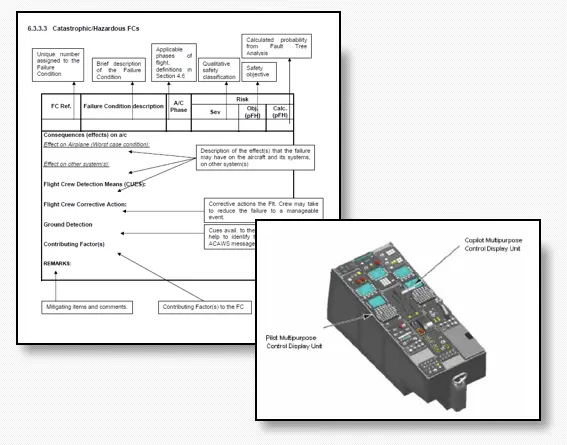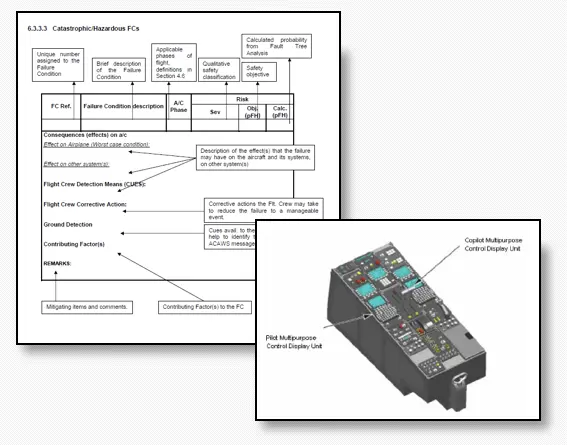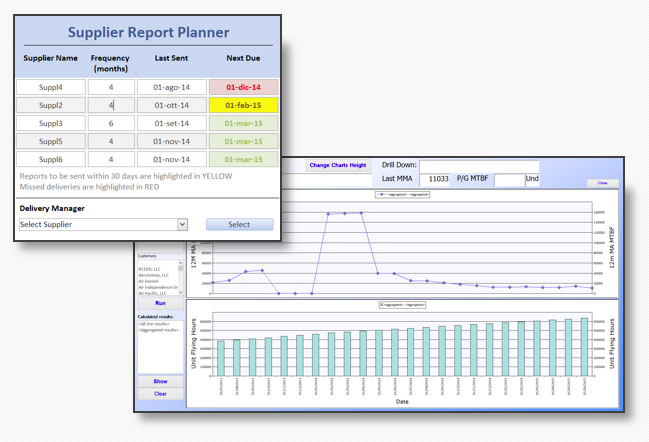 FHA & SSA assessments
Functional Hazard and System Safety Assessments are top-down analytical methods which explore all possible failure condition of compound systems.
FRACAS Suite
FRACAS is a system that provides a process for reporting, classifying, analyzing failures, and planning corrective actions in response.
Master Maintenance Plan
The MMP is an organized process to harmonize the scheduling of the maintennance plan for every product of the customer's fleet.